Dobar House Season Opening 2023
Dobar House Zagreb Season Opening
08 I 09 I 2023
[English description below]
➤ What? Dobar House
➤ Where? Peti Kupe
➤ When? 08 I 09 I 2023
➤ Who? ➤ KIRIK / ANEY F. / ELENA MIKAC / TOM BUG
We are thrilled to be back in Zagreb for a start of a brand new Dobar House season!
This time we are hosting our friends Kirik, a Ukrainian DJ and producer who had a very successful release on Dobar House, supported by the likes of Honey Dijon, Dombresky, and Jamie Jones, and Aney F., a prominent Slovenian DJ and producer, founder of Innocent Music.
We've already booked Kirik for our show in Rijeka, and we were so happy with his set, that we had to book him in Zagreb as soon as possible!
Kirik recognized early in his career that producing music was more than a hobby for him; it was a burning desire. His reputation as a DJ on the world scene has grown rapidly, with him having played at some of the finest underground parties and clubs all over Europe.
He also runs his own vinyl label – Memory Remains. The label has allowed him to share his musical vision with the world, and since then he has gone on to create several other labels, including Razom, Crocus/Color Of Crocus, Uzvar, Yellow Wax, LODE, Bullion, Football Player, and Sweaty Bull. All of these labels have released both vinyl and digital series.
Aney F. is a Slovenian minimal house scene pioneer and one of the leading DJ exports with nearly two decades of expertise in the business. In 2012, he created Innocent Music, which went on to become one of the top ten best-selling minimal labels on Beatport. As if that wasn't enough, he was also named one of the top 50 best-selling artists on Beatport all time.
He has played in over 25 countries around the world over the years, from Europe to South, Central, and North America, Canada, the Middle East, and even Australia!
His work was signed and played by Jamie Jones, Erick Morillo, Nic Fanciulli, Hot Since 82, Richie Hawtin, and Archie Hamilton, and his label Innocent work was widely backed by legends such as Marco Carola, Solomun, Seth Troxler, Danny Tenaglia, and many more. Steve Lawler recently personally invited him to join his new management talent firm Talent F1rst to demonstrate even more of his abilities!
As always, Elena Mikac and Tom Bug are happy to host this Season opening and will be joining the lineup with their signature sets!
𝗠𝗮𝗸𝗲 𝘀𝘂𝗿𝗲 𝘁𝗼 𝗴𝗿𝗮𝗯 𝘆𝗼𝘂𝗿 𝗘𝗮𝗿𝗹𝘆 𝗕𝗶𝗿𝗱 𝗧𝗶𝗰𝗸𝗲𝘁𝘀 𝗮𝘀 𝘁𝗵𝗲𝘆'𝗿𝗲 𝘃𝗲𝗿𝘆 𝗹𝗶𝗺𝗶𝘁𝗲𝗱, 𝗮𝗻𝗱 𝗮𝘃𝗮𝗶𝗹𝗮𝗯𝗹𝗲 𝗼𝗻𝗹𝘆 𝘂𝗻𝘁𝗶𝗹 𝘁𝗵𝗲 𝟮𝟬𝘁𝗵 𝗼𝗳 𝗔𝘂𝗴𝘂𝘀𝘁, 𝗼𝗿 𝘂𝗻𝘁𝗶𝗹 𝘀𝗼𝗹𝗱 𝗼𝘂𝘁!
See you soon!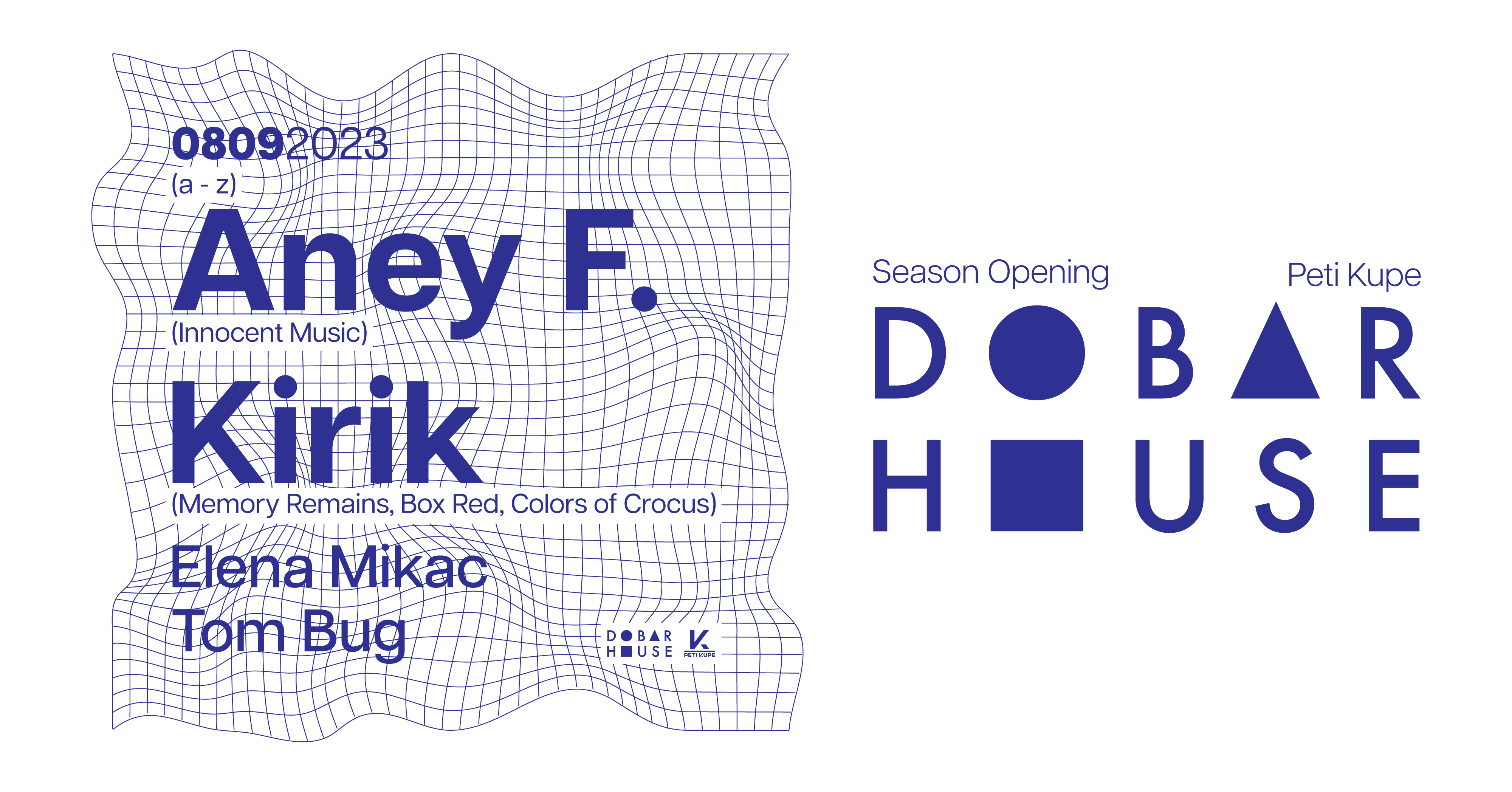 Follow us to receive all the up-to-date info:

Facebook: https://www.facebook.com/DobarHouse
Facebook Event: https://fb.me/e/156WT1NmL
Instagram: https://www.instagram.com/dobar.house/