Dirty Channels: "While producing music, we first imagine it on the dancefloor!"
The famous Italian duo's first appearance in Zagreb is going to take place at Peti Kupe, for Dobar House Season Opening!
On the 2nd of September, Peti Kupe is officially opening its season with Dobar House. We are more than delighted to have Dirty Channels on board for this one since we've been playing their music since day zero. Check out the interview below and find out more about their recent gigs, releases and fun moments from their tours.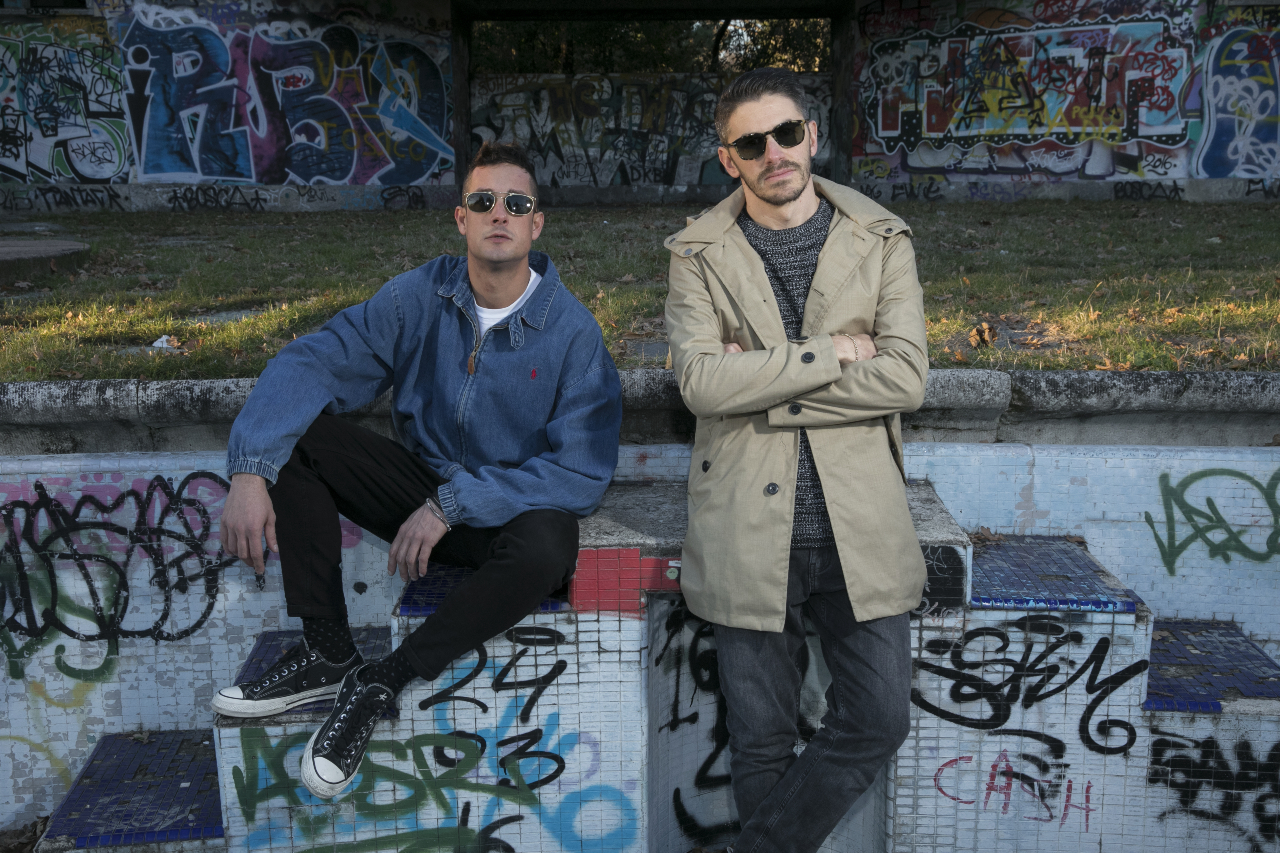 DH: Hi guys, thank you for doing this interview with us. Can you please introduce yourselves?
Dirty Channels: Hey guys nice to meet you, and looking forward to the party! We are Leme and Simone aka Dirty Channels, two guys from Milan - Italy. We love to make music and DJ-ing and we've been doing this together for 14 years!
DH: You have just been to Defected Croatia. How was this year's festival? How long did you stay, how many gigs did you do, and what's the most memorable part for you?
Dirty Channels: It was amazing! Last year was amazing too because it was the first time for us at Defected Croatia. But this year has been a very special one. The vibes were incredible for all the days. We have been there 4 days and we played every day on different stages and at the boat party too!
The most memorable part maybe was the first day…We came from Naples after a gig there and Simone Dunmore (the Defected Boss) asked us to play an extra set for the pre-party of the festival. We closed the beach stage with all the Defected crew in the DJ booth with us. The vibes were super. It was like "ok, we are landed", the people really enjoyed it and it was the same for us!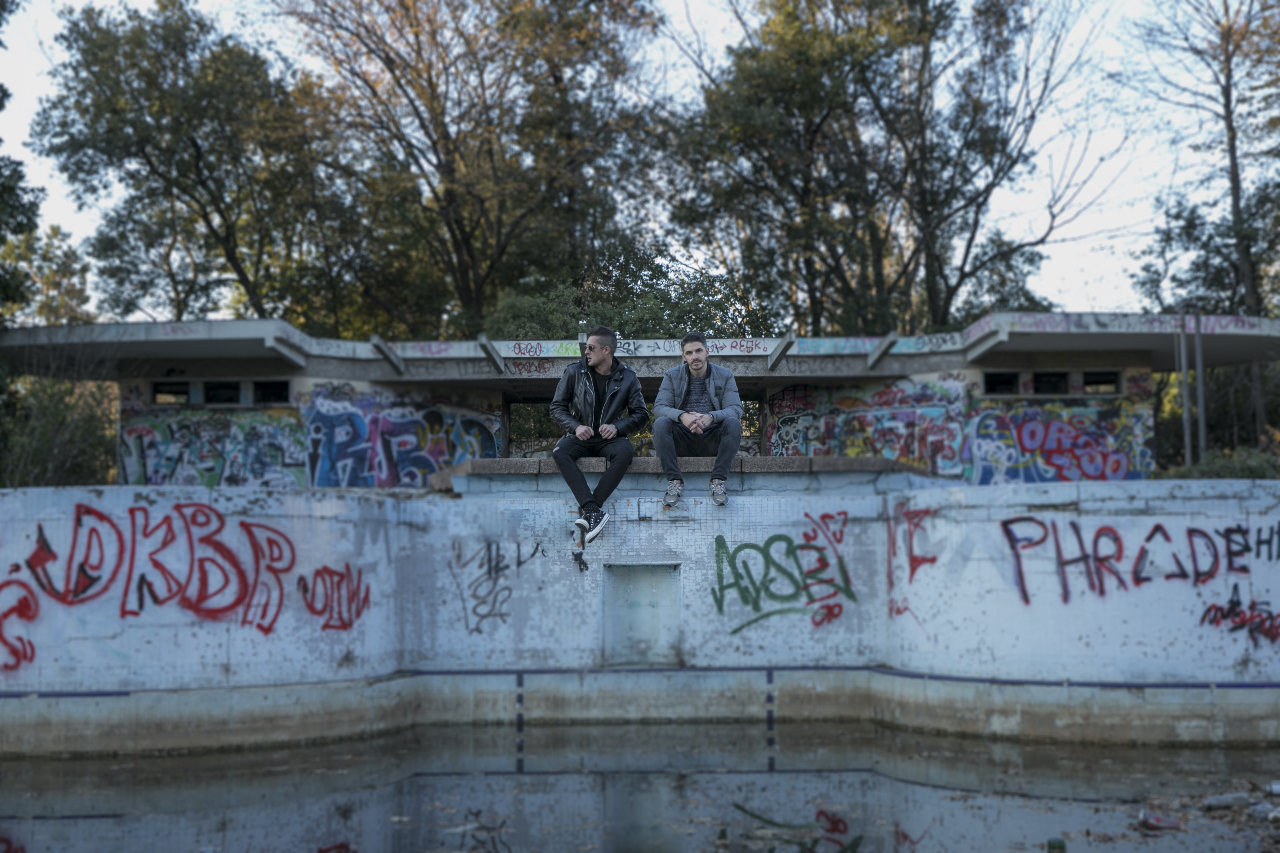 DH: Other than Defected Croatia, you also had a very busy summer, especially with gigs in Italy. Tell us more about that, please.
Dirty Channels: Yes we love to play in Italy for many years and we did many great gigs here! Especially the one with Kerri Chandler in Milan at Magnolia with the Take It Easy Crew (our home base in Milan) and the Polifonic festival in Puglia! But in general, it was a special summer for us, all the gigs were amazing!
DH: Here at Dobar House, we are big fans of 'Watchin' Out' and 'Catch Me' – and so is our community – how did those tracks come to be?
Dirty Channels: Thanks for the kind words! We are more DJs than producers and we always produce tracks thinking about playing them on the dancefloors. Sometimes they are just demos or edits that we'd love to play. This was the case with Watchin' Out and Catch Me, we started playing them and the dancefloor feedback was so good that we decided to release them! It's nice to see them become so popular, we didn't expect this, but sometimes the crowd's feedback in a club can be a good reference!

DH: What was the pivoting point in your career – what track or party or anything else for that matter has made a difference for you to get to this level now?
Dirty Channels: There are many moments, parties, and tracks that have contributed to this.
Our first EP On Pastaboys label's Mancoalda, or "Give It To Me" track in 2010 and "Watchin Out" later for sure! Our collaboration with Take It Easy, Polifonic, and Defected in terms of parties.
But in general, we think that experience and patience made the difference for us during these years. It's important to learn from mistakes during an artistic career, and to have the passion and the humility to get up after difficult moments.
It's easier now to arrive at a good level for 1-2 years, it's difficult to stay there for a long time if you are not prepared.
DH: What's your favorite house music track of all time?
Dirty Channels: Aahhh that's a difficult question! Too many house tracks in our hearts to mention just one. But for sure we'll play one of our favorites at Dobar House so it will be nice if someone can discover it! 😊
DH: We love to hear crazy stories or adventures – can you tell us one from your travels?
Dirty Channels: Ahah yes! Many crazy stories and adventures especially during the travels! We remember in 2012 that we played near London in Southend On Sea. This place has a little airport but is about one hour's drive from London Stansted. We were sure to fly to London and then come there by car as we always do. But the promoter decided to get us there by the little airport of Southend which is accessible only through small companies. So the travel was Milan - Madrid / Madrid - Southend On Sea and then Southend - Amsterdam /Amsterdam - Milan hahaha we did like a Europe tour in 2 days but we were happy to land at Southend On Sea and enjoy this small airport!
DH: 'Let Love In' is still fresh, but what do you have in your plans next? What can we expect from Dirty Channels release-wise?
Dirty Channels: Yes! We have a new song coming out on Gitterbox this year, the title is "Make You Cry". We are also still working on our label Take It Easy with a new remix coming out in September and we are working on a new EP there too!
DH: What does Dobar House (Good House Music) mean to you?
Dirty Channels: Nice name! It means a lot to us! It's about the music but also about the good spirit and the easy way to have a party.
DH: This will be your first time in Zagreb. Do you have any messages for your old and new fans that will come to our party?
Dirty Channels: We really look forward to our first time in Zagreb guys, can't wait to see you there and party together! See you soon at Dobar House!
The only thing left for you is to get your tickets while you still can. Loyal FAN tickets were sold out in a glimpse, same as Early Bird in both phases. You can currently purchase Regular Tickets, or Group if you are coming with your friends and want to pay less per person.
Tickets are available via Entrio.hr and their selling spots. Get them here!
See you soon on the dancefloor. Be there!