DJ Steaw: "I am very happy to come to Zagreb, I heard only good things about Croatia!"
DJ Steaw is coming to Zagreb for the first time ever!
We love bringing artists that are fresh to our city and scene, and while "fresh" probably isn't the best way to describe his almost veteran status, it is Steaw's sound that's ever-evolving and fresh.
Personally, we are thrilled that we are bringing him over, as we truly adore his sound, and our crowd knows how much we love 'Static', as well as his other tracks that we frequently play at Dobar House. And there you have it - the man himself, DJ Steaw!
-
DH: Hi Nicolas, thank you for taking your time to talk to us prior to your gig at Dobar House. We always try to bring someone we admire but also someone who hasn't been to Zagreb yet. Your first gig in Zagreb is coming up really soon, but have you ever been to Croatia in general, for a vacation or festival?
DJ Steaw: Hey! First, thank you for your invitation, I'm very happy to come. No, unfortunately, I have never been to Zagreb. I'm thinking of coming there for a vacation, I have only heard good things about Croatia.
DH: You run a few labels. What was the motive behind them, how come you just didn't stick to one, and instead you try to manage more? Does it take a lot of energy and time for you?
DJ Steaw: Oh yes, it takes a lot of time, I work every day! I run Rutilance with my friend Gunnter since 2013, so we share the work. Steaward is a sublabel with more techno, hard house, and Chicago house orientation. Some songs I was doing were too different to release on Rutilance, the idea came to create another one with House Puff Rec. too. We have a lot of EP-s to come!
DH: We at Dobar House have been huge fans and supporters of your hit track 'Static' - so are our fans. How did you make the track?
DJ Steaw: It's been a long time! If I remember correctly, I had done it in 2014 in my old studio in Paris with several synths in VST like the Juno, M1, Prophet 5, Trilogy for the bass, Guru seq for the drum, and some voice samples. It was done in 1 day, the inspiration was there!
DH: What's currently your favorite DJ Steaw track? Or a release for that matter?
DJ Steaw: I think it's the next one that will be on Kaoz Theory. Or also my first collab with Djoko which will be released around October. I had never done a serious collab in the past. It was quite interesting to work with him, to share ideas. I enjoyed it a lot. Moreover, it has a new sound compared to my old production because I invested in analog processing equipment (eq, compressor, tube saturator) from Neve, SSL, etc. The sound is different, warmer, and more precise.
Djoko playing his collab track with DJ Steaw
DH: When you are not making music, what do you listen to? What music inspires you to make your own tracks, -and what kind of music do you listen to relax or for fun?
DJ Steaw: I really listen to a lot of different styles, a special love for Funk, Soul, and Jazz, and that's where I find my inspirations. I also really like 70s psychedelic rock, hip-hop, and classical music that helps me clear my brain after a good day at work listening to House or something else in the same spirit.
DH: Speaking of your travels, what's the craziest / most interesting / amazing club you ever played, in your opinion, and why?
DJ Steaw: Sash Party in Sydney at the Greenroom Hotel, the place is truly magical! It's in the outdoor courtyard of the hotel located in the heart of the business center district. It's the party style where you can play really underground in a completely different environment from the usual clubs. The contrast is very interesting with a great sound system and a really receptive audience.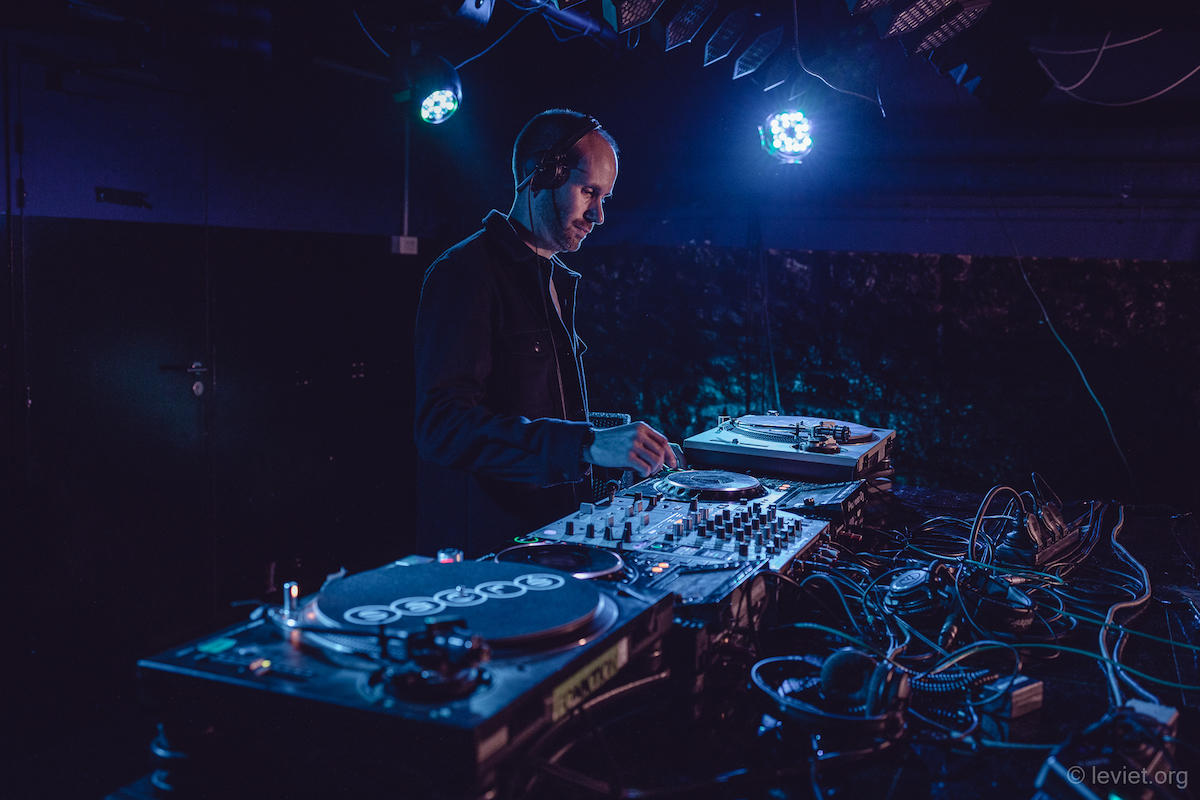 DH: What's the one city/country you really want to visit, but you haven't had the chance yet?
DJ Steaw: From afar Tokyo!
DH: A message for your current and future fans in Croatia?
DJ Steaw: Thank you all for your support and see you soon in the smoke 😊
To find out more about our Season Closing, click here!
Don't forget to purchase your tickets while you still can, and before the prices go up. We sold out Loyal Fan Tickets and Early Bird Tickets very fast, so make sure to grab yours. We also have Group Tickets if you want to bring your friends, and pay less per person, but they are very limited. You can get them on Entrio.hr or at their selling spots.
See you soon!