PRUNK: "It is an honor to play with you in the capital for the first time"
We had a chat with PIV Records' main man Prunk!
Prunk is surely a name you should know these days if you're into house music.
Not only has he built one of the most successful and recognizable labels from the Netherlands - PIV Records, he has also been a leading figure in the "new" sound of house music that PIV promotes, international DJ with bookings all over the place, and one of the chosen few to have a show on the newly established Defected Broadcasting House project by the mighty Defected Records.
Nevertheless, it all still seems like a beginning, and 2022 is set to be his best year so far.
As you might know, Dobar House will welcome PRUNK and M-HIGH from the influential PIV RECORDS to Aquarius Club at the Jarun Lake for the first time in Zagreb. The party will be held on 2nd of April, and we cannot be more excited about it!
For more info about the event as well as the tickets, please check our official Facebook event.
We asked Prunk a few questions, and he was kind enough to indulge us. Check out the whole interview below!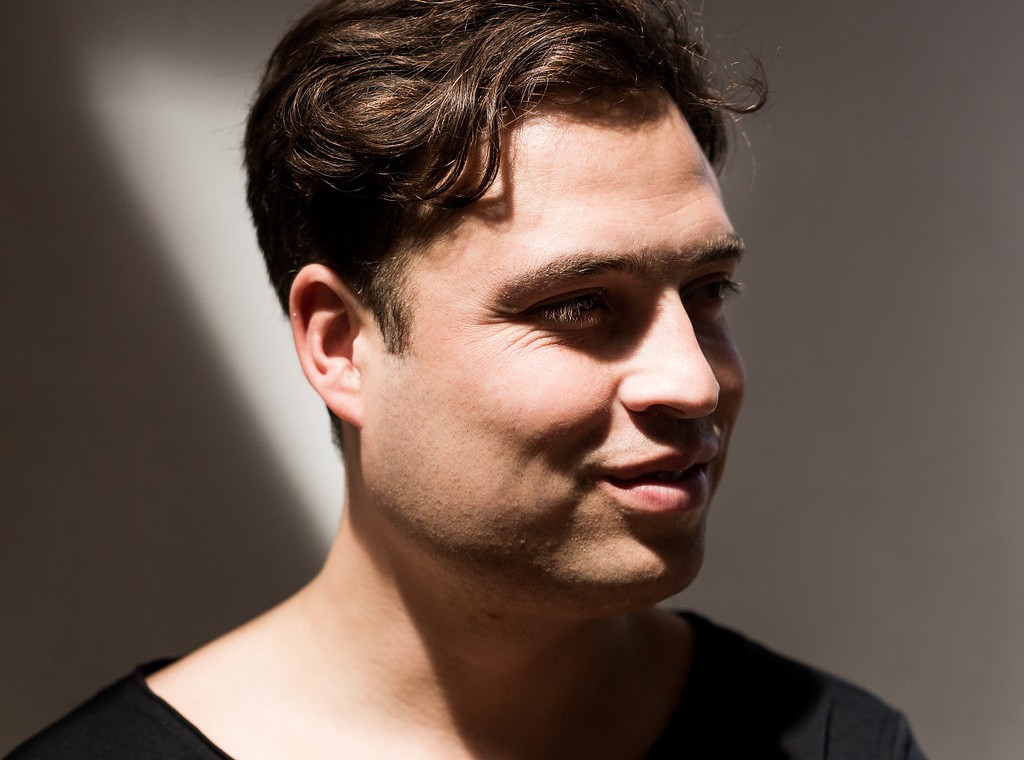 DH: Hi Niels, thank you for taking the time to talk to us prior to your debut in Zagreb. It is your first time here, isn't it?
PRUNK: It's my first time in Zagreb, but I've been to Croatia a few times and I really love that country. Besides the fact that I have performed here a few times, I also like to go on holiday there. I am very much looking forward to visiting the capital for the first time.
DH: PIV Records is now one of the most recognizable house labels out there, and you established it in 2015. What made you start a label?
PRUNK: Thank you for the nice words! I've been a real house lover since I was 11 and it was always a dream for me to start my own label. I have organized many events since I was 18 and I always tried to book quality names for my event.
Sometimes the club was half empty because no one knew who that DJ was. So about 6 years ago I thought this should change, so the concept was to invite an artist but that artist would also make an EP for my label. This allowed me to promote the music and the event at the same time. So besides the people who just liked a nice party with good music, the real music lovers also came to my party. We started in Amsterdam at the Chicago Social Club and we were sold out every month - and that's how we started.
DH: You guys are on a constant rise, but it seems like 2022 is a start of something really big globally for PIV. Can you tell us what do you have in store for 2022?
PRUNK: You saw that right, because 2022 is really a year for us to breakthrough internationally. We have a lot of planned this year.
This month we have our own showcase at Space (floyd) Miami (USA) and every month we are touring around the world. Our first big summer festival is also planned in 3 months and we will have our regular evening in Ibiza. Last December we did Fabric and it was sold out, and most importantly it was a great night. We have planned a lot of showcases all over the world this year and the nice thing is we are also going to Croatia twice!
DH: We love some of your tracks, like 'Through The Walls', or your remix for 'Harlem Lights'. Do you have a personal favourite from your own catalogue?
PRUNK: Thank you! 'Through The Walls' is also one of my favorites because this track has a lot of emotional value for me.
During the period that I made this track, I had a bit of a rough time - luckily everything has changed after the release and I try to keep it that way. My album has just been completed and it will be released this summer. I can already tell you that it contains a few new favourite tracks of mine.
Prunk - Through The Walls (JT Donaldson Remix)
DH: Wherever we read something about you, almost always there's mention of Ian Pooley. How did Ian become such a big influence for you?
PRUNK: Lol you did your homework well! This album changed my life because that's when I first came into contact with house music. My brother came home and said "Here brother, this you HAVE to listen".
I put this album on every day and then I really started to dive into this music. I bought albums from Defected, Bob Sinclar, St. Germain, Daft Punk, but also compilations by Moodymann and Kerri Chandler.
Ian Pooley - 900 Degrees
DH: Speaking of influences, who do you look up to now. Who's footsteps or carrer path would you like to follow?
PRUNK: Then you end up with house legends such as Kerri Chandler, Carl Cox and Jamie Jones. I would just like to maybe go a little wider with my organization and organize really big events and release a lot of music from other artists. So as an organization you could say that I would like to become just like a Defected - only in my own Genre. I would eventually also like to work a lot with live artists, and that is something you will also see during my performances or at my events in the future.
DH: How do you juggle your personal life with your profesional?
PRUNK: Since the birth of my beautiful daughter, I have found a nice balance between work and my personal life. I have stopped drinking alcohol since last year and that makes a big difference. Performing and traveling takes a lot of energy, so I try to walk and do sports a lot during the week. I try to make music 2 days a week and spend a lot of time with my family.
DH: How would you describe what Dobar House (good house music) is?
PRUNK: For me good house music is always four to the floor with a nice bassline, preferably acoustic. Tempo is always between 120 and 130 bpm. Preferably with a 909 kick and hi-hat. I am of course a soul & disco lover myself, so if it can contain some of those elements and it has a good mix, you are already on the right way.
Defected Broadcasting House - PIV
DH: In the last few years you have been traveling the world a lot – is there any fun story / stories from your travels that you like to tell us?
PRUNK: Lol, as many know I am always an adventurer who experiences a lot, especially funny things.
Last month I had to fly in Costa Rica and my flight would land at Liberia airport. Then I found out that this flight was going to make another stop in another place in Costa Rica called San Jose, but I was a bit done with that long flight so I just wanted to get off.
I asked someone on the plane how big Costa Rica was and he told me it was the same size as Ibiza. So I thought ok then I'll get out of here and rent a car to my hotel near Tamarindo. So I get in the car and I enter the address and suddenly it said 5 hours driving!! I will never forget this trip because I drove alone in the dark and I ran into a donkey in the night and it finally took me 8 hours.
At least it's never boring with me haha!
DH: How was your first experience in Croatia? Was BSH x Amnesia last summer your first time?
PRUNK: My first time in Croatia was Omiš near Split. I preformed at Labyrinth festival, which was organized by a Belgian promoter, so there were many well-known ones. I fell in love with the country, we then rented a boat and visited a few islands, including Hvar. Croatia is a very beautiful country and in my opinion very nice people.
DH: Do you have any expectations from your debut at Dobar House in Zagreb? Anything you would like to tell to your new and old fans?
PRUNK: I love to see that there is a house community in Zagreb. It is an honour to play with you in the capital for the first time.
Oh, I'm a big football fan and one of my favourite players is Luka Modrić, maybe you can invite him too 😉. I'll see you soon <3
DH: Thank you!