Defected Zagreb announces full lineup!
Defected is finally coming to Zagreb after more than five years, as we previously reported.
We have been fortunate to have Defected Croatia, where we can return year after year to celebrate house music with the most incredible crowd on the planet, but it was time for Defected Zagreb to take place, and hopefully for the long run as well!
We can finally reveal the whole lineup: Darius Syrossian, Prunk, and Sam Divine will all be in Zagreb on May 5th, with Elena Mikac and Tom Bug providing local support.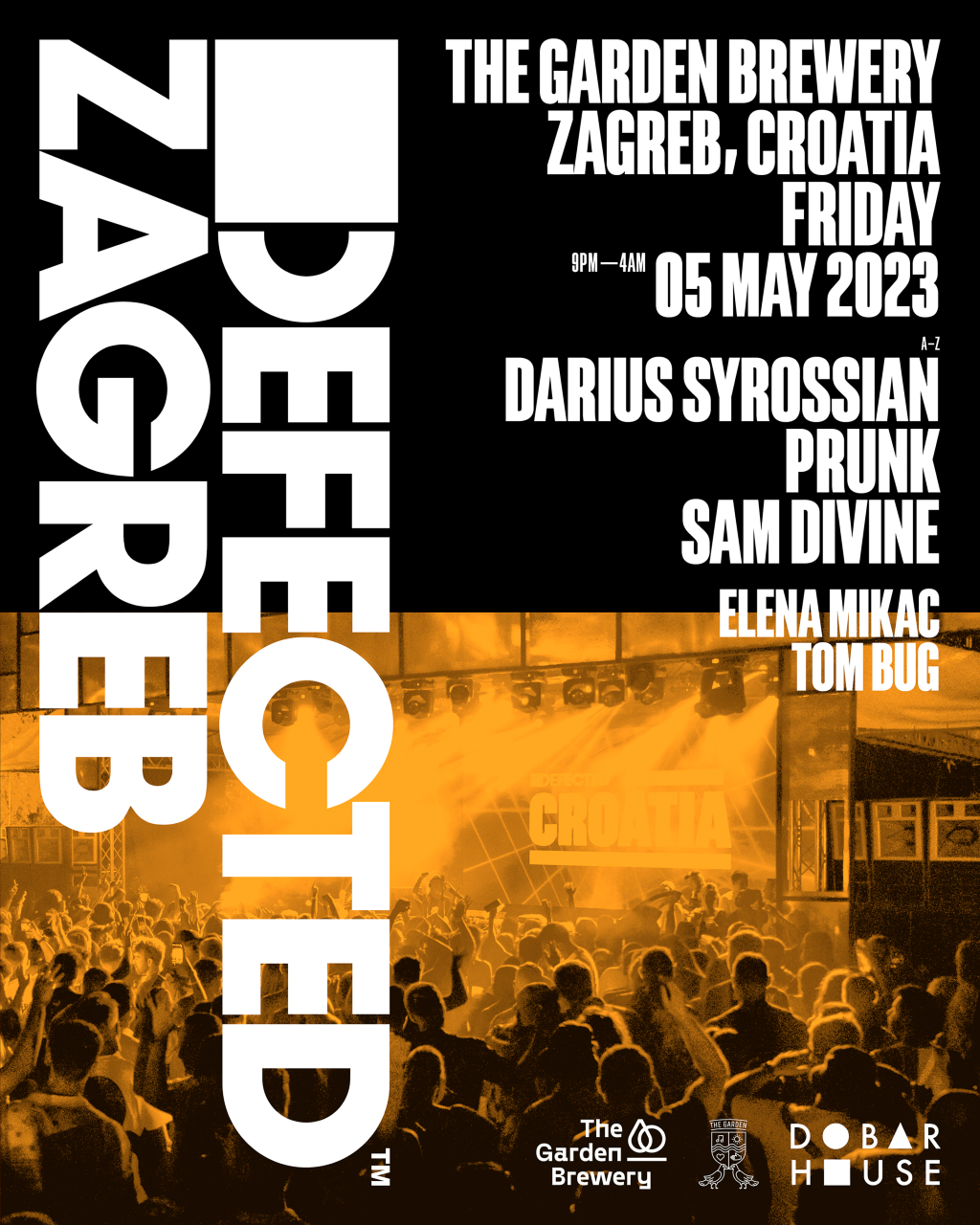 We are beyond excited for this heavyweight lineup!
Final tier of tickets is available on Entrio, so get you ticket in time, because this one will be THE house event of this spring in Zagreb!
We are looking forward to dancing with you on 5th of May in the marquee at The Garden Brewery!
For more info go to:
https://www.defected.com
https://www.thegardencroatia.com
https://www.dobar.house
https://www.facebook.com/thegardencroatia
https://www.facebook.com/gardentaproom
https://www.facebook.com/DobarHouse